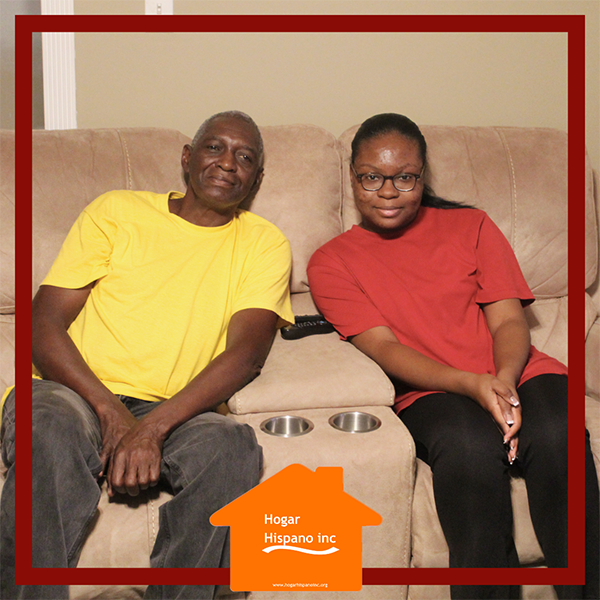 In 2012, Mr. Eldred Mays suffered his first of three strokes. As a result, he lost his job and, as is often the case, he was not able to afford the home that he has lived in since 1985. This home was built on land owned by his grandmother. Land in which his family has lived on for generations, so the loss of his home was more than devastating.
As a high schooler, Mr. Mays played a really good game of basketball, which earned him entry into Birmingham University. His love for his family and his land kept him close to home and he ended up getting a degree in electronics while working at a local fast-food restaurant. After 9 ½ years he moved on to a job at a paint manufacturing plant close to home. Mr. Mays has always been a hard-working, devoted father and a very spiritual man, even when life's many challenges have tested his faith.
Mr. Mays and his daughter were living on borrowed time. They had just lost their home, and now they were just waiting for the final blow: Eviction.
In 2021, he received a letter from Tony Morales of Hogar Hispano Inc. explaining that HHI had bought the property from CitiMortgage Inc. as a Real Estate Owned (REO) asset and that Tony wanted to meet with him. Mr. Mays thought, "Here it is. Where am I going to take my daughter when they kick me out?"
But what came next was a blessing in disguise.
What Tony told him was not at all what he expected. Mr. Mays says he had always been too proud to ask for help, because help often comes in the form of "a wolf in sheep's clothing." But after a conversation with his daughter and meeting with Tony, he knew that he had to trust his gut instinct and trust Tony and Hogar Hispano Inc.
With Hogar Hispano's help, Mr. Mays was able to stay in his home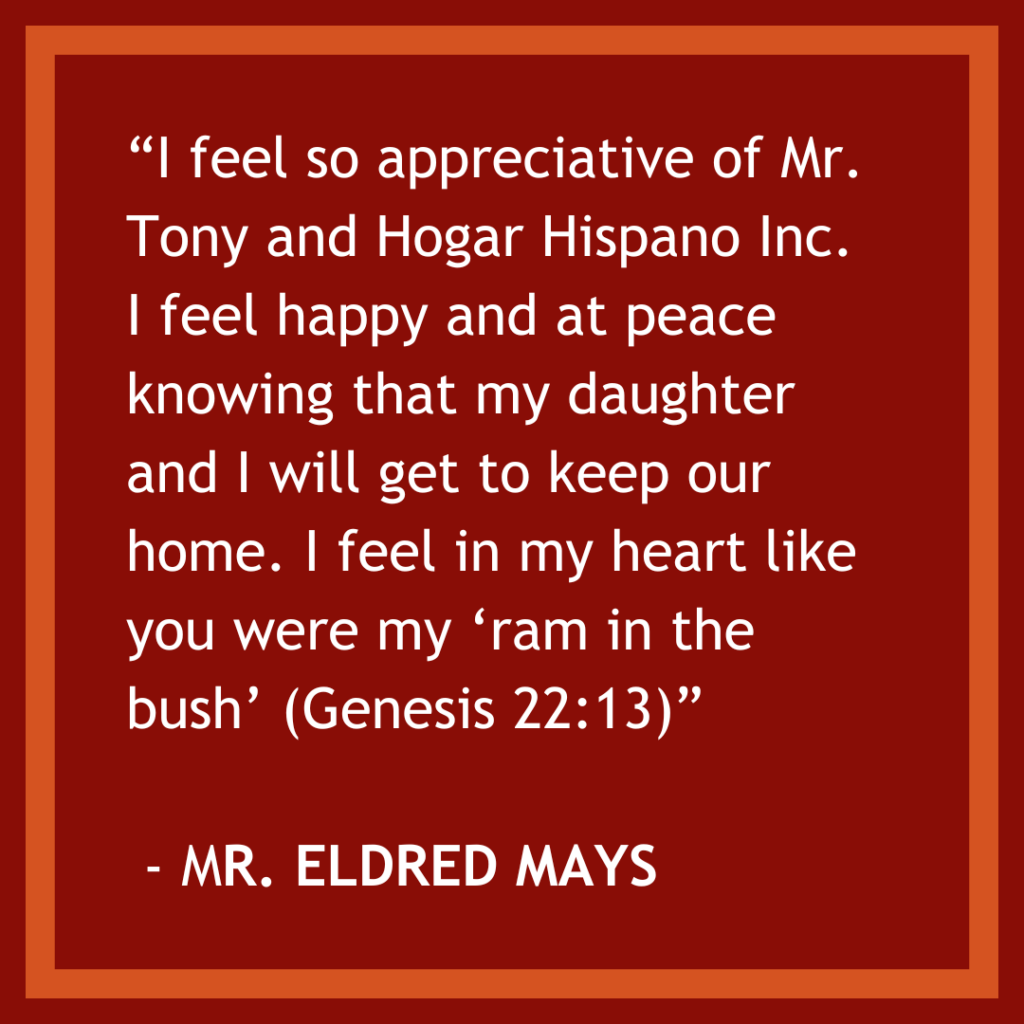 HHI helped Mr. Mays make some necessary home improvements, resolve some boundary issues with his neighbor, and sell him back the home via their Seller Finance Program. As a result, Mr. Mays owns his home again, he can afford the payments, and he will continue to live in the property that he has called home for the last 38 years.
After learning he was able to keep his home, doing a walk-through of every room, and signing the new deed Mr. Mays claims he did a "Hallelujah dance." . He and his daughter no longer worry about where they will sleep at night. He calls Tony and HHI his "ram in the bush."
When we do not understand and there is no way to accomplish a task, God will provide a ram in the bush. (Genesis 22:13-19)
We love helping people, not only to acquire a home, but also to stay in their homes, celebrating homeownership like it was day 1 all over again. It's what we do.