OUR VISION
Homeownership for all who have ever dreamt of owning a home!
OUR MISSION
HHI's mission is to lead public and private resources that create and preserve affordable housing solutions for underserved low-and–moderate-income people and communities.
OUR VALUES
HHI takes pride in and is passionate about creating high value solutions that meet the needs of the communities we serve!
A MESSAGE FROM THE EXECUTIVE DIRECTOR, MARCOS MORALES: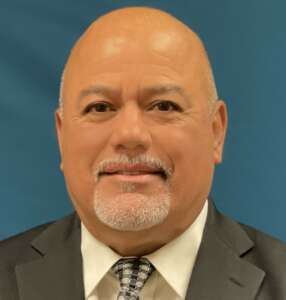 "This last year has brought many challenges to the families and communities we serve. Families have faced unprecedented financial challenges with the cost of gas, goods, and supplies at an all time high. Affordable housing continues to be out of reach for many families especially families of color that seek homeownership and strive for financial stability. As we end this year, we hope all families are better prepared for disruptions in "normal life: disruptions like the pandemic, the war in Ukraine, the loss of family members and friends and the rising cost of living. We hope you can find a financial footing and that our communities can stabilize for a better future."
This year Hogar Hispano Inc. stepped up its efforts to provide opportunities for families to preserve and/or obtain homeownership, by acquiring more than 400 distressed assets which will be made available to our non-profit partners and to our low and moderate income families across the country and in Puerto Rico. Affordable Housing is a scarce commodity which we at HHI deliver on a regular basis.
Partnerships are extremely critical in the delivery of affordable housing and to do so we have forged new partnerships globally to drive forward our socio-economic, racial inclusion and access to capital goals. We also provided over 100 hours of presentation and focused panel discussions on the problems of racial disparities facing our communities of color. HHI believes in sharing its intellectual bandwidth with others and likes to learn from community leaders nationwide. We learned of their work, and they learned of our work and with our shared knowledge and experience we believe we can move low and moderate income families of color onto the path to homeownership and personal and community wealth building.
So, on behalf of HHI Staff and our Board of Directors, I would like to thank all of you who have participated and engaged with our work, supported us, funded us, and inspired us. You have helped us achieve more than we thought possible. You have helped us create meaningful impact where it matters most.
There is HOPE with Hogar Hispano!
Homeownership  •  Opportunity  •  Prosperity  •  Equity
Learn how we can help you today.