"Happy Holidays from all of us at Hogar Hispano Inc. We wish you and your family a holiday season full of hope and joy"
Vision Statement 
Homeownership for all who have ever dreamt of owning a home!
Mission Statement
HHI's mission is to lead public and private resources that create and preserve affordable housing solutions for underserved low-and–moderate-income people and communities.
Values Statement
HHI takes pride in and is passionate about creating high value solutions that meet the needs of the communities we serve.!
A message from the Executive Director, Marcos Morales: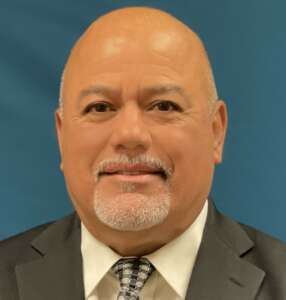 Affordable Housing and Homelessness have reached the boiling point. Homeless Camps are popping up all over the U.S. and affordable housing for the working poor is nonexistent. Our homeless low-income families and individuals cannot solve this alone. Our government has failed to address this issue for decades and as such, it has worsened to a disastrous proportion. The line between affordable housing and homelessness has blurred and every working poor person is just one paycheck from being put out on the street.
HHI is committed to finding a solution to this tragic situation. We believe the "Building Blocks" for success already exist and the role players are in place. They just don't know it. HHI will build a program in cooperation with its bank partners, other for and non-profit organizations, government entities, and philanthropic entities to craft a solution that does not currently exist.
We can no longer ignore the homeless and working poor. We must see them for what they are; brothers, Sisters, children, parents…us. and we must work with them to solve the crisis.
There is HOPE with Hogar Hispano!
Homeownership  •  Opportunity  •  Prosperity  •  Equity

If four key racial gaps for Blacks — wages, education, housing, and investment — were closed 20 years ago, $16 trillion could have been added to the U.S. economy. And if the gaps are closed today, $5 trillion can be added to U.S. GDP over the next five years.
– Citi

The homeownership rate for communities of color is 25.8 percent lower than the homeownership rate for White families.
– Global Policy Solutions

The average Black family in the United States owns only one-tenth of the wealth of the average white family.
– Citi

Only 46.1 percent of Latinos own a home compared to 73.5 percent of Whites.

– Global Policy Solutions


As of 2016, the average white household had a net worth of $171,000 while average black and Hispanic households had a median net worth of $17,600 and $20,700, respectively.
– McKinsey Report
Learn how we can help you today.